You are here
Country Representative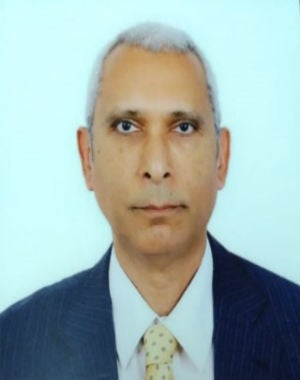 Asr Toson
Asr Toson holds a Master of Laws degree, 91 from Harvard Law School at Harvard University, USA with emphasis on Business laws and technology transfer agreements.  Has a LL.B Law degree, 83 from Cairo University - Egypt. He joins the UNFPA from the African Development Bank Group where he served as Head, Governance Unit & Chief Counsel in the Headquarters, Tunis – Tunisia.  Before that Asr was working for UNDP Sub Regional Facility for Arab States (SURF) as Regional Policy Advisor - Governance. 
He started his career in 1983 working for the Egyptian judiciary as prosecutor and a judge.  In 1993, Asr left the bench to join United States Agency for International Development (USAID) as Team Leader, Governance & Democracy where he formulated and managed several projects supporting rule of Law, human Rights, civil Society and reform of public institutions.  In 2003, he joined United Nations Development Programme (UNDP) to serve for different long and short term assignments in Yemen, Libya, Syria and Iraq.  Has worked as Lead Consultant on Justice Sector assessments for American Bar Association (ABA) and U.S. State Department in Algeria, Morocco, Yemen and Iraq.  Provided technical assistance and advisory services to international and national entities including USAID's leading contractor, Associates in Rural Development (ARD) of U.S.A, Bahrain Cabinet and Kuwaiti legal firm. Starting from 2007, Asr had been providing technical assistance as Team Leader, human rights and civil society for the European Union Delegations (EUD) in Jordan and Egypt.
Asr has worked on Governance projects for twenty four years throughout the work focusing on the core areas of policy reform, sector assessments, strategic planning, knowledge sharing, monitoring and evaluation, projects / program formulation and implementation.  He has special expertise in support to regional initiatives, justice sector reform, support to human rights and civil society, judicial training, anti-corruption, access to justice, and court administration/automation. This included conducting assessment of obstacles to proposed changes, planning of action to institute reforms, constituency building, electronic legal database, strengthening of judicial training centers, case flow management, process re-engineering, records management, organization and personnel management.