Related Content
Statement by UNFPA Executive Director Dr. Natalia Kanem on International Youth Day From their communities to their capital cities, young people...
Backed by its mandate to support young women in the region and equip them with the required skills to sustain their employability and engagement in...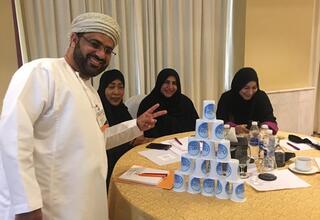 The United Nations Population Fund (UNFPA), the sub-regional office for GCC countries in Muscat, held a one-week multi-stakeholders workshop in co-...
Pages